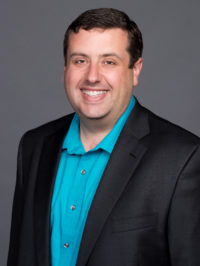 George Green
REALTOR®/ABR, GRI, SFR, E-Pro, BPOR/Co-Owner of the The Green Team
502-439-7596
George@ExitGreenTeam.com
As a 3rd generation real estate broker, George grew up having a vision of a truly special and unique brokerage model – one that is client-centered and places priority on the needs of the buyers and sellers, NOT on the agent. So, in 2009, he and his wife, Julie Green, opened Green & Associates Realty to make that happen. George, working as the principal broker and co-owner of the company, worked endless hours to make that vision a reality and spent 6 years defining and refining what that model should look like. Then, in 2015, George and Julie were offered the opportunity to blend the Green & Associates Realty group with Exit Realty Crutcher. George was offered and accepted the role of Managing Broker for Exit Realty Crutcher and with the help of his wife/co-owner Julie, was also able to continue leading the Green & Associates Realty group, which was shortly thereafter renamed "The Green Team" at Exit Realty Crutcher. Two years later, the group expanded again to include agent Jennifer Heiby, and a year after that, to include agent Kelly Schoeffler.

George enjoys all areas of real estate and has over the years become one of the leading agents in Kentucky in both experience, sales, and transaction volume. He was named "Agent of the Year" for Kentucky in 2016, 2017, and 2018 by Exit Realty Corp and also has 1st place awards in sales volume, commissions earned, and closed ends for the state of Kentucky in 2016, 2017, and 2018. He is as much at ease with sellers as he is seasoned buyers, first time buyers, investors, short sales, commercial real estate and the REO (foreclosure) market. He enjoys serving all his clients and agents to the best of his abilities and you will be hard-pressed to find another agent who will work harder for you than George.

Outside of real estate, he loves spending time in "Dad Mode". George and Julie have 4 children and George loves spending time with them doing homework, scouts, the "sport of the month", church functions, or hanging out with their four kids. He and his wife have also found a passion for leading Financial Peace University classes and making a change in the lives of others through their volunteer efforts.