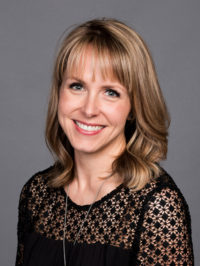 Julie Green
REALTOR®/MRP/Co-Owner of The Green Team
502-931-0121
Julie@ExitGreenTeam.com

Julie Green is co-owner of The Green Team at Exit Realty Crutcher and has worked alongside her husband/co-owner, George Green since its inception in 2009. Originally founded under the name Green & Associates Realty, the The Green Team has been a passion of Julie's and the business has benefited from her eye for detail and passion for people. Prior to real estate, Julie worked much of her life in both managerial and supportive roles in the medical and social service fields which has laid a great foundation for her current role! In addition to receiving her Master's Degree in Social Work from the University of Louisville in 2005, Julie has experience working as the Quality Improvement Director for a local non-profit and has also worked in direct support roles as a Licensed Clinical Social Worker for a local hospital. These days, Julie has transitioned to focusing all her attention on co-owning the company and working alongside her team as a realtor and co-owner for The Green Team. Her strengths lie in her ability to view the customer's needs as a home buyer/seller from a holistic perspective, keeping in mind that the buying and selling process involves more than just "the numbers" and that situational factors heavily influence the home buying and selling process. Julie also carries the MRP (Military Relocation Professional) designation and is educated and able to meet the unique needs of military families. On any given day, Julie can usually be found multi-tasking social media, tech support, contact management systems, and following up with clients during transactions to ensure complete satisfaction at all times!

When not doing real estate, Julie loves spending time with her husband George and their 4 children. She spends her (very little!) extra spare time gardening, cooking, spending time with her church family, sweating it out at Boot Camp sessions, and leading Financial Peace University classes.