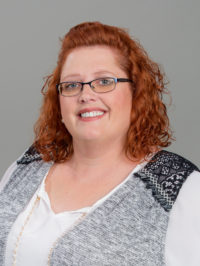 Kelly Schoeffler
REALTOR®/MRP
502-650-5855
Kelly@ExitGreenTeam.com
Kelly began her real estate career in 2012 and in that time has completed over 175 transactions (p.s. – the average real estate agent in Louisville completes between 7-8 per year!). In addition, she has racked up an incredible number of awards to date, including 3rd place in the state of Kentucky for Exit Realty in number of Closed Ends (2017) and 5th place for the state of Kentucky for Exit Realty in Gross Commission Income Earned (2017). In 2018, she was named as a Top 10 Agent for Exit Realty Crutcher and as a whole and continues to be a leading agent across the region. Other awards include Gold Level and the Spirit of Exit Awards (2017) for her commitment and hard work at the Exit Realty Crutcher office in Louisville and Agent Support Staff Winner for Exit Realty Crutcher for 2018. Kelly also carries the MRP (Military Relocation Professional) designation and is educated and able to meet the unique needs of military families.

Kelly also has a knack for leadership and this is evident in her recent promotion to the Exit Teal Team (a leadership group at Exit Realty Crutcher) and she also leads our brokerage's "Motivational Monday" teachings. You can also see her every Thursday conducting interviews for social media with other professionals in the real estate community. This is her way of keeping buyers and sellers as educated and informed of the current housing market as she can!

Kelly isn't all work and no play, though! In her spare time, she spends time with her husband (Rick) of 13 years and daughter Sydney. She is a huge animal lover and has a house full of cats and dogs and is a blast of a good time singing karoake (with an occasional fireball to go with it). She has a wicked sense of humor and is so down-to-earth, you can't help but love her!

We couldn't be more excited that Kelly is on our side because we have 100% faith in not only her abilities, but also in her insight into this crazy world of real estate.