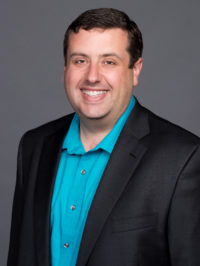 George Green
REALTOR®/Co-Owner of the The Green Team ABR, GRI, SFR, E-Pro, BPOR
502-439-7596
George@ExitGreenTeam.com
As a 3rd generation real estate broker, George grew up having a vision of a truly special and unique brokerage model – one that is client-centered and places priority on the needs of the buyers and sellers, NOT on the agent. So, in 2009, he and his wife, Julie Green, opened Green & Associates Realty to make that happen. George, working as the principal broker and co-owner of the company, worked endless hours to make that vision a reality and spent 6 years defining and refining what that model should look like. Then, in 2015, George and Julie were offered the opportunity to blend the Green & Associates Realty group with Exit Realty Crutcher. George was offered and accepted the role of Managing Broker for Exit Realty Crutcher and with the help of his wife/co-owner Julie, was also able to continue leading the Green & Associates Realty group, which was shortly thereafter renamed "The Green Team" at Exit Realty Crutcher. Two years later, the group expanded again to include a buyer's agent, Jennifer Heiby, and a year after that, to include buyer's agent Kelly Schoeffler.

George enjoys all areas of real estate and has over the years become one of the leading agents in the Louisville area in both experience, sales, and transaction volume. He was named "Agent of the Year" for Kentucky in 2016 and 2017 by Exit Realty Corp and also has 1st place awards in sales volume, commissions earned, and closed ends for the state of Kentucky in 2016, 2017, and 2018. He is as much at ease with sellers as he is seasoned buyers, first time buyers, investors, short sales, commercial real estate and the REO (foreclosure) market. He enjoys serving all his clients and agents to the best of his abilities and you will be hard-pressed to find another agent who will work harder for you than George.

Outside of real estate, he loves spending time in "Dad Mode". George and Julie have 4 children and George loves spending time with them doing homework, scouts, the "sport of the month", church functions, or hanging out with their four kids. He and his wife have also found a passion for leading Financial Peace University classes and making a change in the lives of others through their volunteer efforts.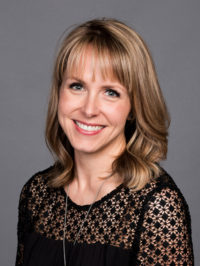 Julie Green
REALTOR®/MRP/Co-Owner of The Green Team
502-931-0121
Julie@ExitGreenTeam.com

Julie Green is co-owner of The Green Team at Exit Realty Crutcher and has worked alongside her husband/co-owner, George Green since its inception in 2009. Originally founded under the name Green & Associates Realty, the The Green Team has been a passion of Julie's and the business has benefited from her eye for detail and passion for people. Prior to real estate, Julie worked much of her life in both managerial and supportive roles in the medical and social service fields which has laid a great foundation for her current role! In addition to receiving her Master's Degree in Social Work from the University of Louisville in 2005, Julie has experience working as the Quality Improvement Director for a local non-profit and has also worked in direct support roles as a Licensed Clinical Social Worker for a local hospital. These days, Julie has transitioned to focusing all her attention on co-owning the company and working alongside her team as a realtor and co-owner for The Green Team. Her strengths lie in her ability to view the customer's needs as a home buyer/seller from a holistic perspective, keeping in mind that the buying and selling process involves more than just "the numbers" and that situational factors heavily influence the home buying and selling process. Julie also carries the MRP (Military Relocation Professional) designation and is educated and able to meet the unique needs of military families. On any given day, Julie can usually be found multi-tasking social media, tech support, contact management systems, and following up with clients during transactions to ensure complete satisfaction at all times!

When not doing real estate, Julie loves spending time with her husband George and their 4 children. She spends her (very little!) extra spare time gardening, cooking, spending time with her church family, sweating it out at Boot Camp sessions, and leading Financial Peace University classes.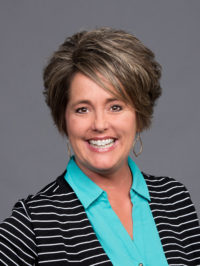 Jennifer Heiby
REALTOR®/ Buyer's Agent
502-718-4467
Jennifer@ExitGreenTeam.com
Jennifer joined The Green Team officially in April of 2017. She specializes in helping buyers find their dream home and is also skilled in the marketing and sale of residential properties. Jennifer comes to the group with over 10 years experience in sales and although her passion is residential sales, she also has experience with HUD and new construction properties. She is an exceptional real estate agent and in addition to being a member of the multi-million dollar club, Jennifer was named in the "Top 10" agents for Exit Realty Crutcher in 2018. Selling or buying a home can be stressful, and Jennifer's goal is to make sure our clients are taken care of during the whole process. She has a commitment to buyers and sellers that she will always return calls, emails, or texts promptly so as to ensure that she is there for you! Jennifer's character and work ethic speak for themselves.

Jennifer is married and has three boys. You will often hear her joke that she lives in a "fraternity house" and she's always looking for an excuse to get out of there for a few hours! Jennifer loves to watch DIY shows in her spare time and often completes projects around her home inspired by those shows. Her craftiness has helped her decorate her home on a budget, too! Jennifer is a former school teacher and a direct sales business owner. Both careers allowed her to work in close collaboration with the public and provide them with excellent service. She will walk alongside you, as any good teacher would, during your buying and selling process. She has been expertly trained, is driven and will work hard to earn your trust.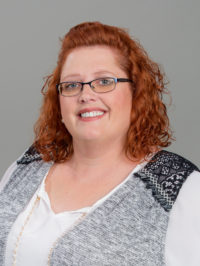 Kelly Schoeffler
REALTOR®/MRP
502-650-5855
Kelly@ExitGreenTeam.com
Kelly began her real estate career in 2012 and in that time has completed over 175 transactions (p.s. – the average real estate agent in Louisville completes between 7-8 per year!). In addition, she has racked up an incredible number of awards to date, including 3rd place in the state of Kentucky for Exit Realty in number of Closed Ends (2017) and 5th place for the state of Kentucky for Exit Realty in Gross Commission Income Earned (2017). In 2018, she was named as a Top 10 Agent for Exit Realty Crutcher and as a whole and continues to be a leading agent across the region. Other awards include Gold Level and the Spirit of Exit Awards (2017) for her commitment and hard work at the Exit Realty Crutcher office in Louisville and Agent Support Staff Winner for Exit Realty Crutcher for 2018. Kelly also carries the MRP (Military Relocation Professional) designation and is educated and able to meet the unique needs of military families.

Kelly also has a knack for leadership and this is evident in her recent promotion to the Exit Teal Team (a leadership group at Exit Realty Crutcher) and she also leads our brokerage's "Motivational Monday" teachings. You can also see her every Thursday conducting interviews for social media with other professionals in the real estate community. This is her way of keeping buyers and sellers as educated and informed of the current housing market as she can!

Kelly isn't all work and no play, though! In her spare time, she spends time with her husband (Rick) of 13 years and daughter Sydney. She is a huge animal lover and has a house full of cats and dogs and is a blast of a good time singing karoake (with an occasional fireball to go with it). She has a wicked sense of humor and is so down-to-earth, you can't help but love her!

We couldn't be more excited that Kelly is on our side because we have 100% faith in not only her abilities, but also in her insight into this crazy world of real estate.